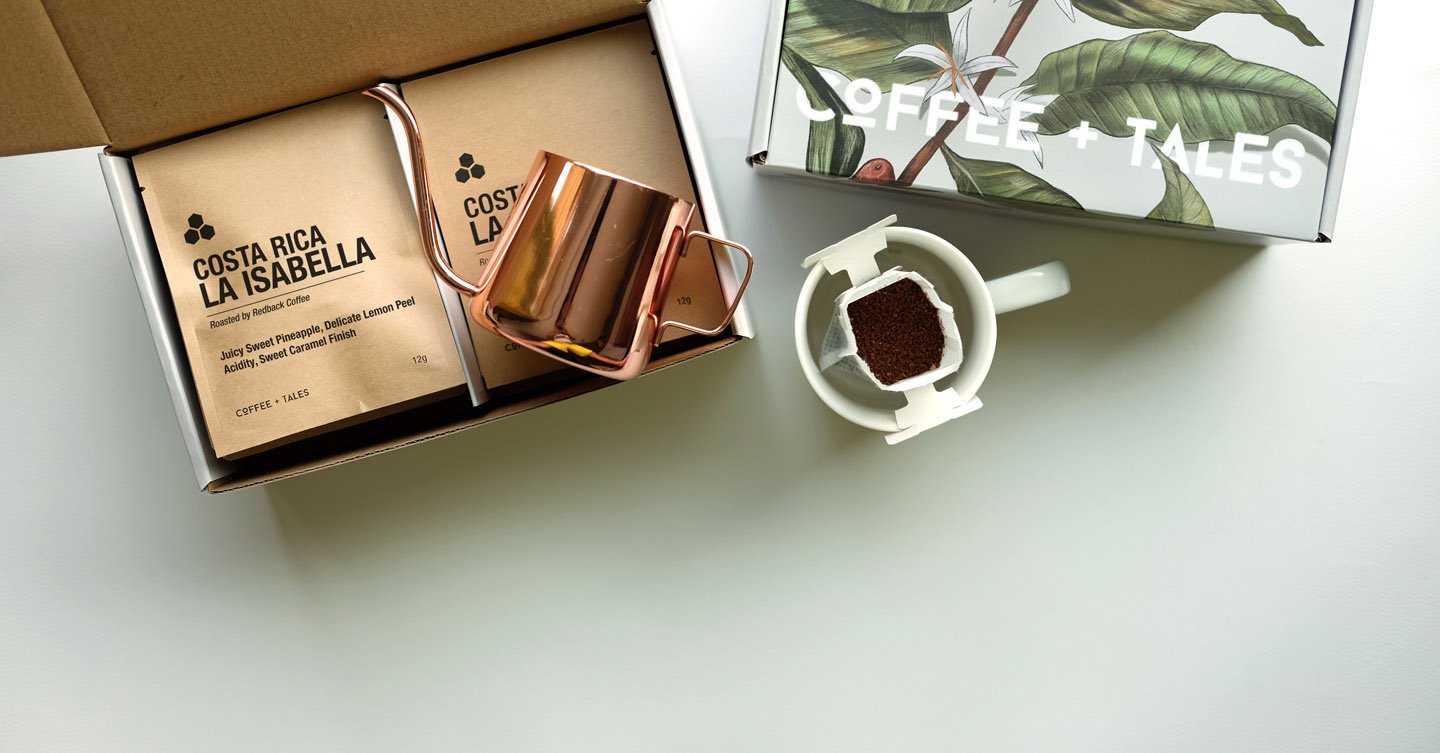 How it works
Step 1
Tear along the dotted line
Step 2
Place hangers onto your cup
Step 3
Pour 200ml of water right off boil
Anytime, anywhere
The individually packed drip bags allow you to take your coffee whereever you go and brew a delicious cup of coffee no matter where you are. Simply open the package, hang it on your favorite mug, pour 200ml of water and enjoy!
The Starter Kit
The Drip Coffee Bag Starter Kit comes with our 200ml Mini Kettle so that you can repeatedly brew the same delicious cup of coffee, time and time again.

Each set comes with 10x drip coffee bags of your choice and the rose gold mini kettle.