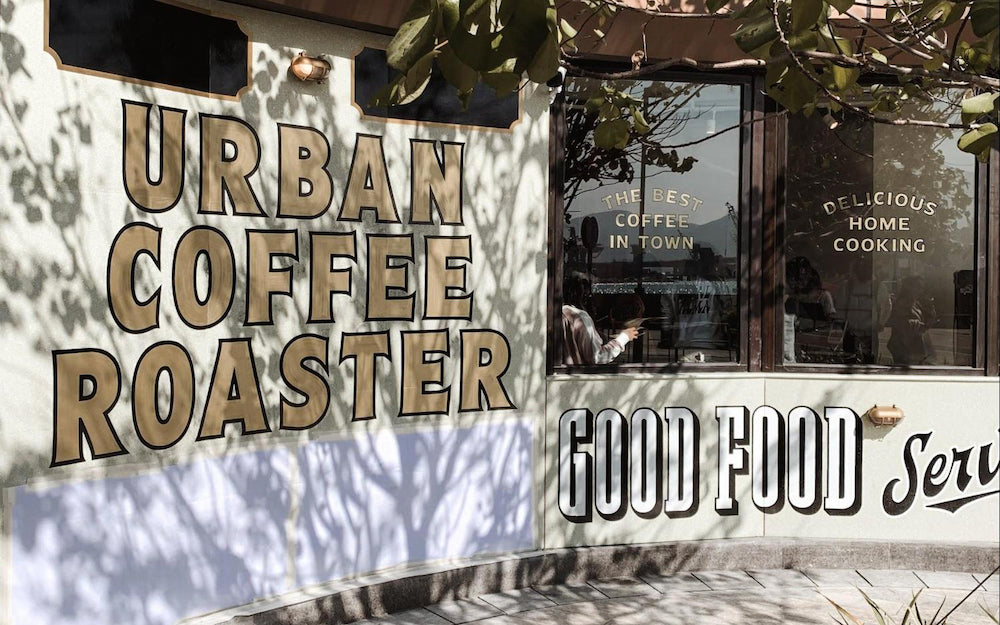 Gary Au
Co-Founder & Roaster of Urban Coffee Roaster
"Coffee started as early as 11 or 12 years old for me. Back then, it was canned coffee, and that changed to Starbucks during my days in university. I think I really started drinking specialty coffee only after graduation when I bought myself a home-use espresso machine and grinder." 
The start of Urban Coffee Roasters goes back to the days at Hong Kong University where by chance, Gary and Horry, the founders of UCR, were assigned as dorm mates while attending the university. Whereas others bonded over food, sports or fashion, they found a common interest in coffee. 
"After graduation, I went down the banking route and was working as a proprietary trader in a private fund management company. Then, in 2014, I became a "freelance roaster" where I tried roasting my own coffee and selling them at pop-ups and weekend markets. It was in one of these pop-up cafes over a weekend at the Wontonmeen Hostel in Shum Shui Po that we were invited to collaborate with them permanently and serve coffee to their customers and the neighbours in the community. This marked the beginning of the first Urban Coffee Roaster location where we still operate today!" The duo has since opened two additional cafes with one in Tsim Sha Tsui, and their latest in Causeway Bay. 
Which do you enjoy more: roasting, brewing or sourcing? 
Sourcing! I really enjoy trying a lot of tasty samples at the origins and deciding which lots I should buy for my customers! Also, I think what matters the most in the final cup quality starts with the quality of the green beans, followed by roasting skills and then brewing recipes. 
What's your favourite region for coffee? 
Ethiopia. More than 80% of the time I find that the coffee I brew for myself is an Ethiopian. 
Where did you learn to roast coffee? 
Reading books and articles in forums mixed with trial and error at the beginning. I also learned a lot from TerraBella and Patrik Rolf of April Coffee! 
What roaster are you using? 
Loring S15 Falcon 
What do you think of the Hong Kong coffee scene compared to the rest of the world? 
There are still many locals who enjoy the robusta coffee served in Cha Chaan Teng (local restaurants), but the good news is that there are more and more specialty coffee shops in Hong Kong! 
What's your favourite way of drinking coffee? 
Full immersion with the clever dripper but recently indulged in brewing with the Origami dripper. 
What is your brew recipe? 
Medium-fine grind size, 1:15, 93-95c, and target brew time is about 2'30" 
"If I didn't work in the coffee industry, I would want to be a…." 
Magician 
---