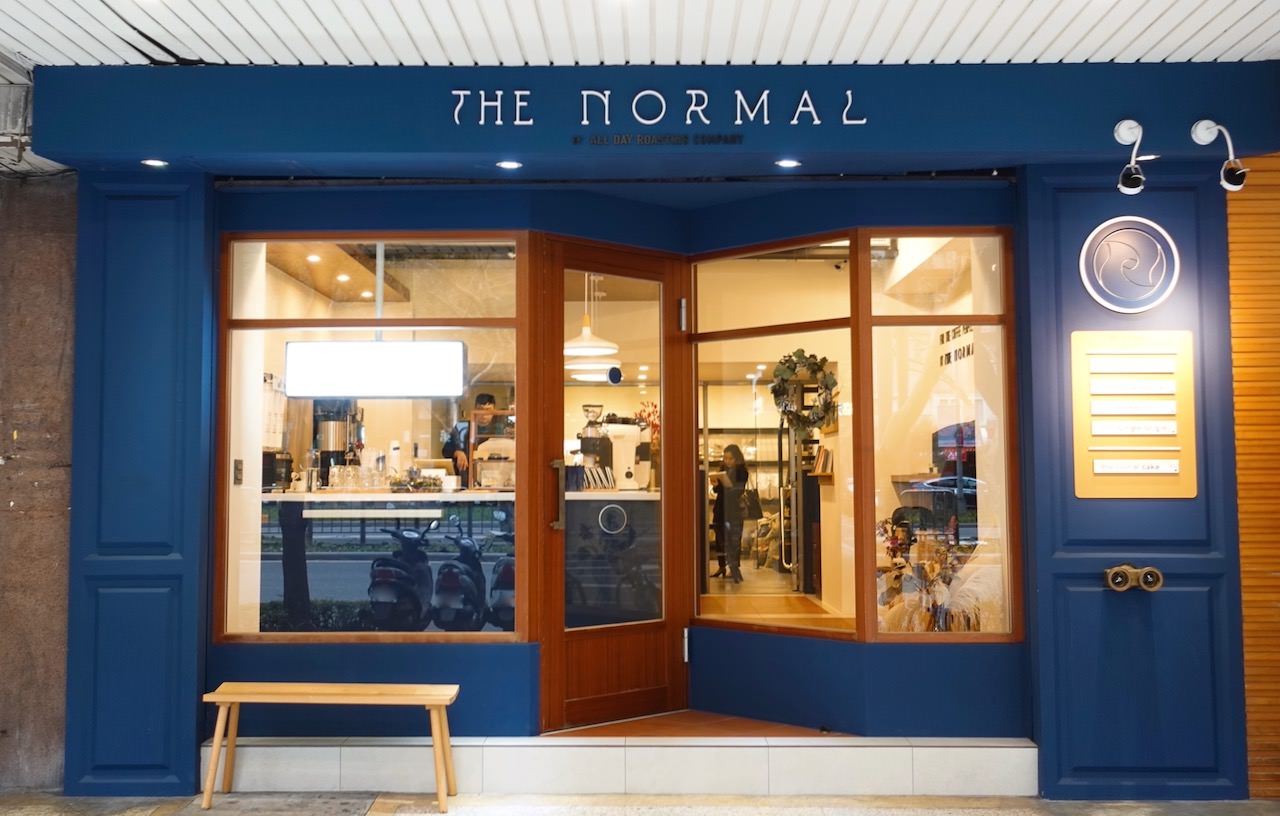 Kuo Kai Hsiang
Co-founder & Roaster of The Normal
It all started 15 years ago when I was working at a lounge with an espresso machine. This was where I made my first latte, and it kickstarted my coffee drinking habit, but at the time, it was nothing more than a beverage to me. 6 years ago I got to try a lightly roasted Ethiopian coffee which blew my mind and made me want to understand better what coffee really was. From that point forward, I started drinking most of my coffee black, and it became a drink for the soul. 
In 2014, Hsiang and his co-founders opened their first shop, All Day Roasting Company (ADRC), in the tree-lined residential district of Songshan district. Unlike most shops in Taiwan that reflect the density of the city, ADRC was noticeably spacious with glass ceilings allow natural light to stream in through the industrial pillars of the space. Tucked away in the back workshop area is their Diedrich roaster. "I believe that to really improve the final brew, you have to start with the roast," says Hsiang. "I learned on my own by reading blogs and forums, watching Youtube and constantly experimenting. It's the best way to understand how changes in the roasting process impact the roasted bean". 
"I wanted to open a new shop as a little project which would be an extension of all I've learned in my coffee career. In November of last year, we opened the doors to The Normal. It's a curious name to some, but we chose this name because we believe it should be a 'normal' event to be able to drink great coffee daily. Our goal was to allow people to try very high-quality selections of coffee at a reasonable price." 
What's your favourite way of drinking coffee? 
I think immersion is the best way to enjoy coffee because it is easy, consistent and stable. However, if I'm after a cup with clarity, I'll go for filter.
What do you think of the Taiwanese coffee scene? 
Until Berg Wu won the World Barista Championships in 2016, Taiwan wasn't known for being a coffee city. The reality is that there are lots of really fantastic specialty coffee shops here, with really passionate individuals behind them. 
What roaster are you using? 
A Diedrich IR series 5kg roaster. It was a safe choice for when I first started because it didn't have a steep learning curve. 
How would you describe your roasting style? 
A lot of people use stats and recipes for each green coffee, but I prefer to go by my gut feel and experience. I want to learn and improve quickly, and I don't think you can do that by following the guides exactly. 
What is your brew recipe? 
Filter: 
Medium grind size / 1:16.5 ratio / 95°c / 2:30 brew time 

Immersion: 
Course grind size / 1:15 ratio / 95°c / 4:00 brew time 

Espresso: 
Pine grind size / 1:1.5 with milk or 1:2.25 straight / 94°c / 28 - 35 sec draw down 
---