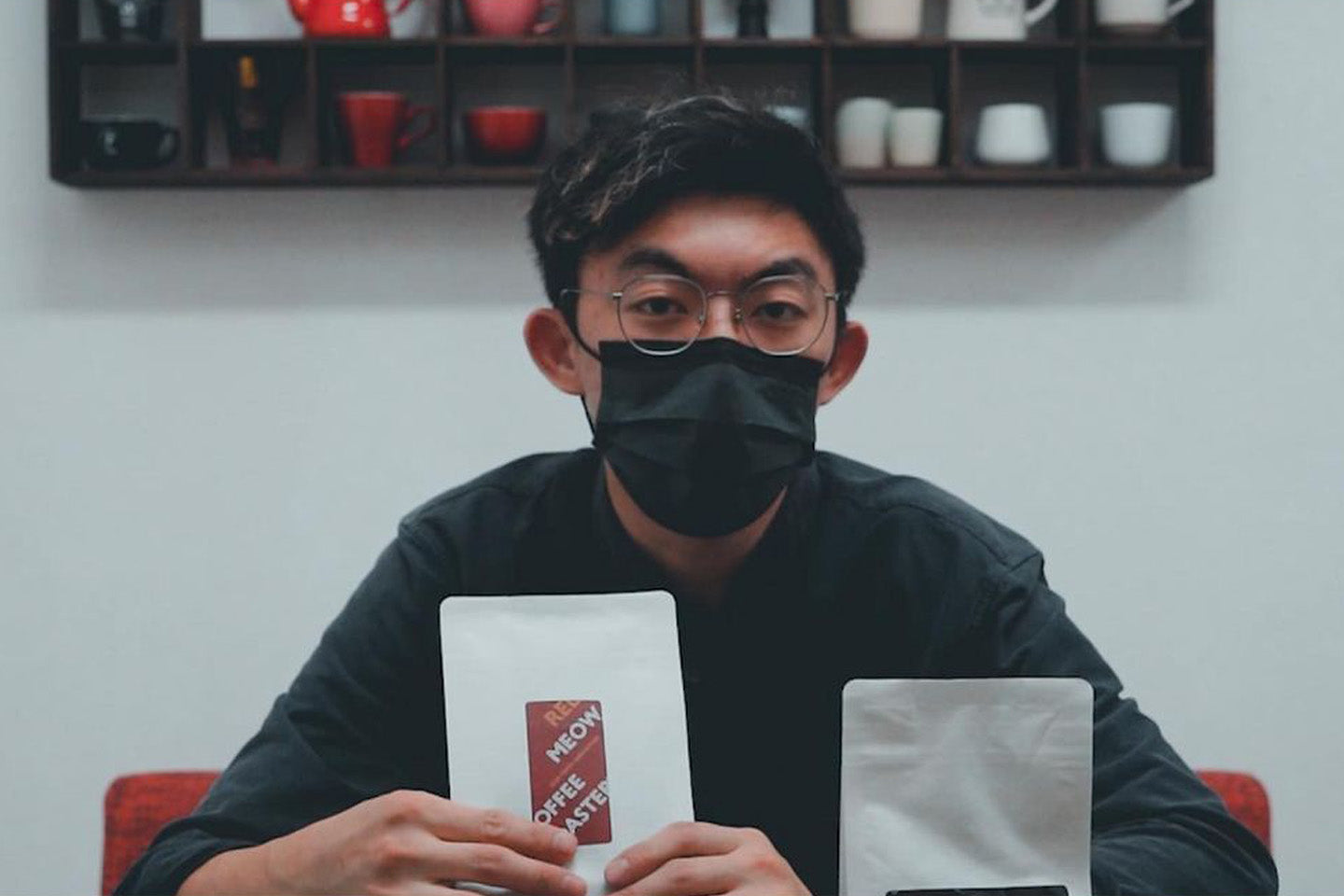 Alex Tai
Founder and Roaster of RedMeow Coffee
"It's been four years now since I started roasting, learning through a lot of reading and sharing my coffee with others to get an understanding of what customers really wanted. Only after the second year was I happy enough with the roast quality that I started selling my beans. The Michiti being featured was actually one of the first that I started selling so it means a lot to me. 
You could say that my coffee journey started back in Form 7 while working part time at a McCafe and Starbucks although I wasn't actually interested in coffee at the time; it was just a job. That changed during my grad trip to Taiwan when I met someone named "Coffee Dai Suk" (Coffee Uncle) who invited me over to try coffee roasting and helped me realize that there was so much more that goes on before the brewing process. After finishing school, I worked full time as a barista at Knockbox Coffee in Mongkok to really start learning about this world of specialty coffee. 
The name RedMeow Coffee came about for a couple reasons. Red is my favorite color and it symbolizes passion and professionalism. 'Meow' represents cats, an animal that I find to have a lot of character so if you combine the two, the name reflects the way that I want to roast: full of passion and creating coffee with character." 
What is it about coffee that captivates you? 
Coffee is like a common language that allows you to share your passion and communicate with others who also love it. This is why whenever I have any spare time, I'll write for my blogs sharing my experiences.  
Do you enjoy roasting or brewing more? 
Actually, my favorite part of the coffee process is cupping because that's when the characteristics of the roasting profile are revealed. 
Which region's coffee is your favorite? 
It's hard to choose but I would say Guatemala for sentimental reasons. When I first got into specialty coffee, a Guatemala from the farm La Flora was the first where I actually remembered the name of both the coffee and the farm. 
What is your v60 recipe? 
I prefer the v60-02 size using 15g of coffee to 200ml of water and pour a total of 4 times including the bloom. 
Are there any roasters that you look up to? 
Square Mile and Has Bean in the UK are both big influences on where I want to get RedMeow Coffee to. They're both focused solely on roasting without the need for a front of house shop. 
What's next for RedMeow Coffee? 
This year I'll be visiting farms in El Salvador and Guatemala and I want to start doing direct green bean trading. The goal is to one day be able to focus on sourcing the best quality green beans from around the world. 
---