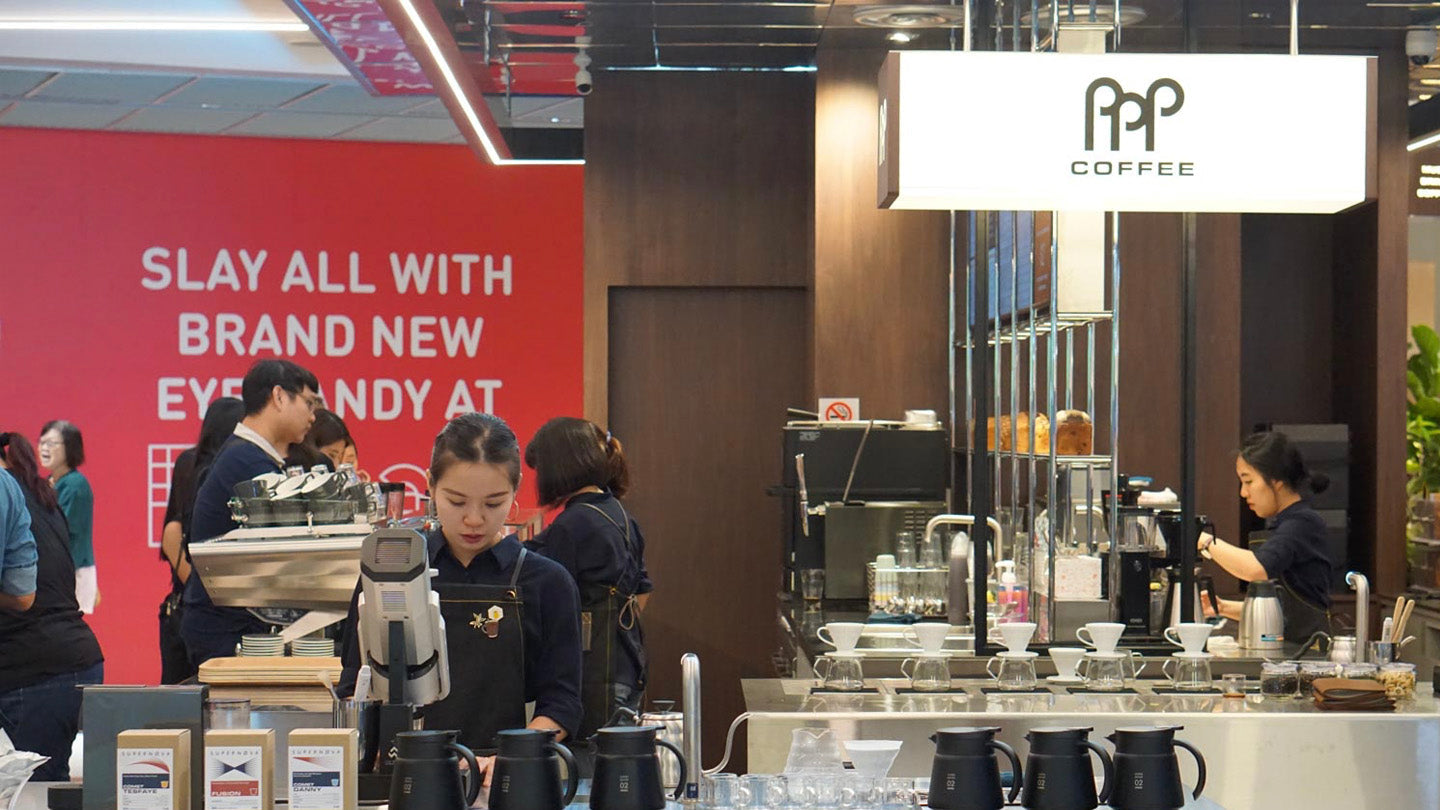 Leon Foo
Founder of PPP Coffee
"At first, I was just intrigued by coffee, but the more I explored, researched and experienced the beverage, the deeper in love I fell with it. The science and culture behind coffee ultimately won me over. 
Starting Papa Palheta, I wanted to create a business that would make a difference in my city and touch people's lives; coffee was the perfect tool to do this. One of the most rewarding parts is being able to function as a bridge linking the farmers to the drinkers – to share the stories of the coffee producers with our customers and to bring a smile to their faces. As such, ethical sourcing was a part of our DNA since we started and we focus a great deal on sourcing from the origin. 
My stint in coffee began with roasting, and it was one of the most challenging and rewarding apprenticeships. I learned from a master roaster in his 60s called Mr. Tan who learnt to roast coffee from the Dutch when they were in Singapore during the late 1970s. I journeyed with him for a year, understanding the art and science of roasting."  
This year marks our 11th year in serving specialty coffee. While preserving jobs of our staff is our priority during this pandemic, we also made sure we maintain the lifeline with farmers who might rely on us even more during this tough period" 
What are you roasting with? 
A 1950 Probat G45. 
What do you think of Singapore's Coffee scene? 
We are quite fortunate that while being a small metropolitan city, our scene is very vibrant. We have many great coffee shops within 5-15 minutes of travel, and we get a fair share of innovative and design-driven concept stores. 
Where does the name Papa Pahelta come from? 
We named the company after a Brazilian hero in the history of coffee. Around 1727, Brazil's emperor yearned for control of the coffee industry and devised a plan to smuggle coffee seedlings out of French Guiana into Brazil. Colonel Francisco de Melo Palheta travelled to French Guiana under the guise of resolving a border dispute. The suave Colonel Palheta's final means was to charm the governor's wife. At a state farewell dinner, she presented him with a bouquet of flowers with hidden coffee seedlings. From this bouquet sprouted the world's greatest coffee empire. As a tribute to being a Godfather of coffee, we named the company, Papa Palheta. 
How do you brew your morning coffee? 
A super quick and dirty v60 hand brew. 
What is your go-to starting v60 recipe? 
1:15 (12-15g coffee dose) , 95°c and 2min 
Which part of the process do you enjoy the most? 
Sourcing 
Which region in the world is your favourite for coffee? 
Guatemala. I have been there too many times and have so many wonderful relationships with the farmers that every brew comes with a full set of emotions. 
What interests do you have outside of coffee? 
Old cars, sailing and running. 
"If I didn't work in the coffee industry, I would want to be a _____________" 
Technopreneur 
---