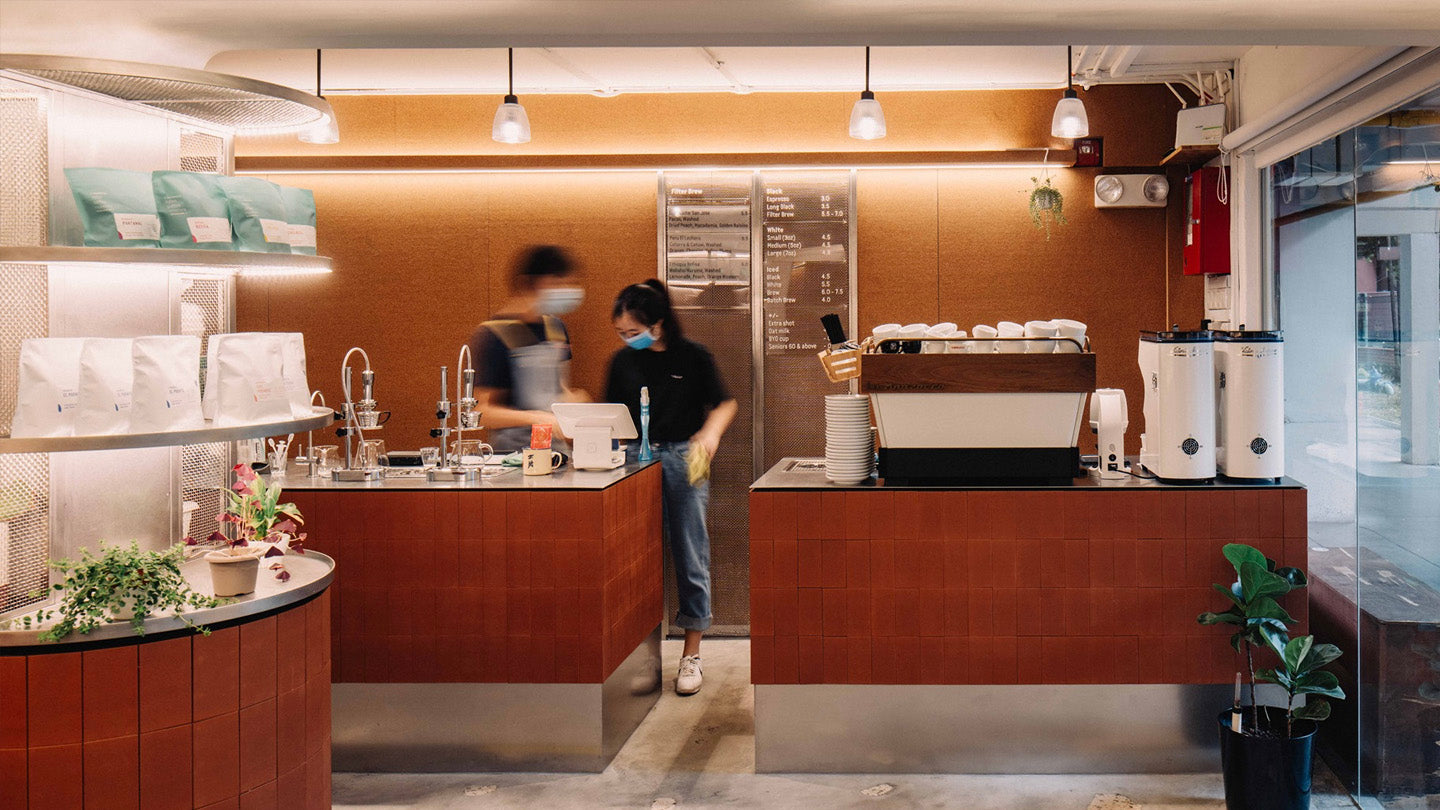 Jia Min
Co-founder of Nylon Coffee
"I was working in the banking industry for 10 years prior to my coffee career. Dennis (my co-founder) was an IT professional before he found his calling in specialty coffee. We met a long time ago while studying in the same university and then started working and living overseas in London and New York. That's where we were exposed to a different coffee culture compared to what we had here in Singapore. Back in 2009 when we had just returned to Singapore, the café scene was dominated by coffee chains. We found it difficult to find good, independently run cafes with great coffee. And so, we decided to venture into the coffee business ourselves once we realized we didn't want to keep climbing the corporate ladder. That's how we came to start Nylon - a name inspired by our experiences in the two cities: New York and London – N-Y-L-O-N." 
"Singapore's coffee has definitely come a long way since the turn of the decade where we saw the rise of specialty coffee. It was very much through the collective push by a few companies who were spearheading the drive for better coffees and experiences. From there, everything started to move at an incredible pace as roasters started to source for better quality beans and customers asking for similar quality beverages. It was an exciting time as many of us learned a lot during those years together through mistakes and a steep learning curve. Fast-forward to present times, our coffee scene has definitely changed tremendously from the early days. While specialty coffee has gained its foothold in the local coffee scene, it is only a small segment compared to the traditional "Nanyang" style coffee. There are numerous kopitiams (traditional coffee shops) in Singapore that caters to the bulk of the local coffee consumption. This "Nanyang" style coffee culture resonates with many Singaporeans and while specialty coffee continues to gain popularity, it will only co-exist, but not replace the deep-rooted Southeast Asian coffee culture." 
How did you learn to roast coffee? 
It's mainly on-the-job learning. Dennis spent time with another aspiring local at the beginning learning the basics of roasting. I attended a roasting course in San Francisco back in 2010, but most of the learning was done on the job. We read a lot and adopted a trial and error approach at the beginning. As we roast more, we started to apply theories to how we should tweak our roast for better results. However, more importantly, we develop our palette to become better cuppers, so we are able to taste better which is crucial for roasting. 
What roasting machine are you using? 
A Probat UG15 
When did you first fall in love with coffee? 
I started drinking coffee since I was 10 years old! It was good old "Nanyang" style coffee and I only drank it black. I've always been a coffee drinker, not so much of a tea person. 
What's your go-to pour over recipe? 
We prefer brewing on a Kalita over a v60 because that's how we brew for our customers in the shop. We start with a base recipe of 12g coffee to 205g water, water temp around 93-94 degrees and brew time ranging from 3-4 min, depending on the coffee used. 
"If I didn't work in the coffee industry, I would want to be a ___________________." 
Marine conservationist (Dennis) and lifetime traveller (Jia Min) 
---