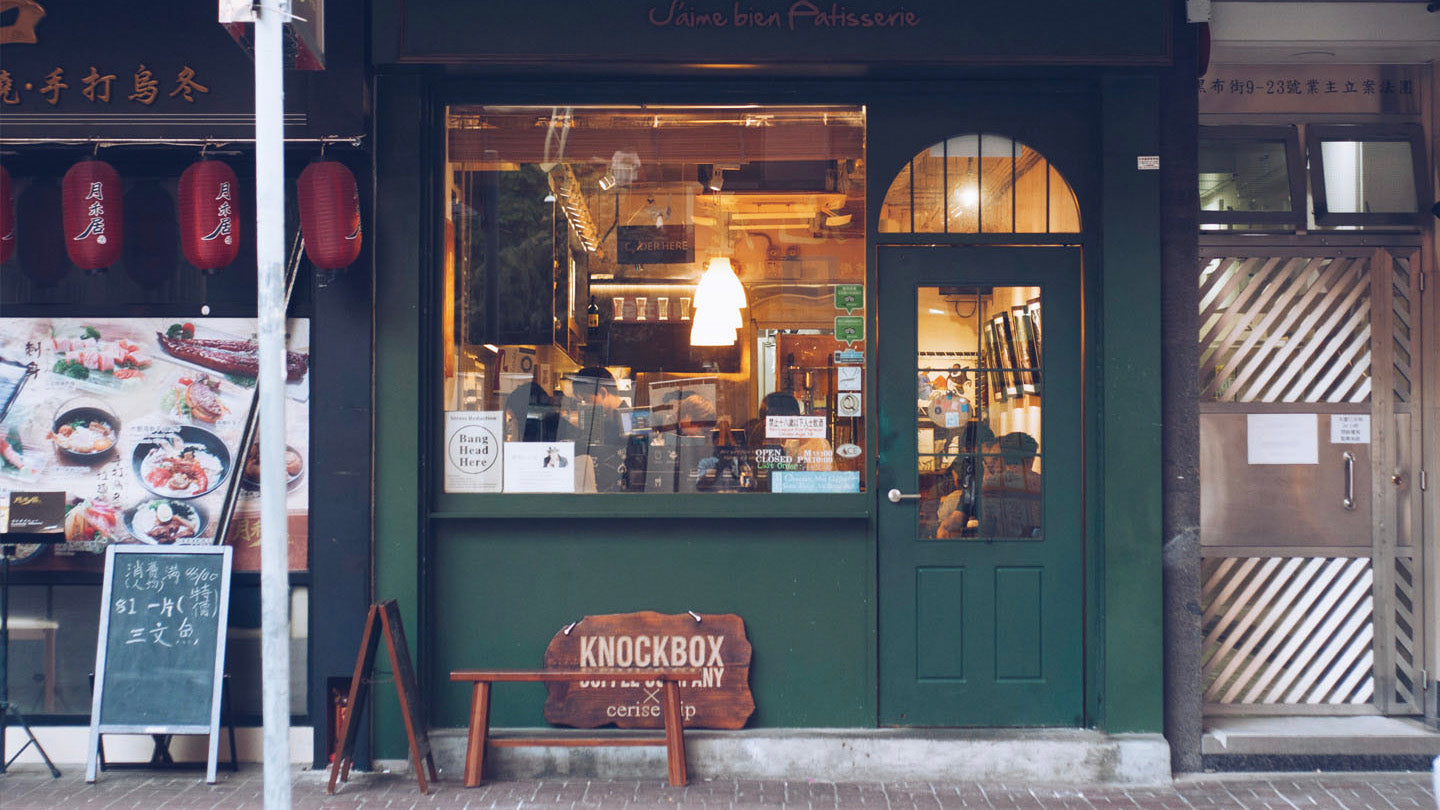 C.P. Wong
Head Roaster of Knockbox
It's been five years now since I started at Knockbox as the head roaster and manager but my first coffee job was at a McCafe. I was drawn to the beautiful latte art that you'd see baristas pulling at specialty shops and started teaching myself how to do it. As my latte art began to improve, my coworkers would tell me that I was wasting my skills there so I moved over to a specialty shop in Happy Valley where I became the owner's apprentice, learning how to brew and roast. 
Brewing is fun but roasting is where my passion lies. It's the gatekeeper where a great cup of coffee wouldn't be possible without an equally great roast. I remember one time we got a new batch of coffee in and by the time I was finished the first test roast, it was already two in the morning but I couldn't wait to try it. So I let it cool, cupped it and worked on improving the next batch way into the night. It becomes a very addictive process. 
The coffee here at Knockbox comes primarily from Project Origin, a partnership formed between Patrick Tam (owner of Knockbox) and Sasa Sestic (2015 World Barista Champion) where they go to the farms to meet the growers, work with them to refine their production infrastructure, and build lasting relationships to improve their quality of life." 
What's your favorite way of brewing coffee? 
I like using siphon the most because it's like the brewing version of roasting with so many variables that you can control to change the way your coffee tastes. It's too time consuming for everyday use though so I'll usually turn to my v60 or Clever Cup for when I brew at home. 
What is your v60 recipe? 
I use 15g of coffee to 180ml of water (1:12 ratio), ground slightly courser, and with water at 94 degrees for a total brew time of 1:50-2:20 depending on the coffee. 
Which region's coffee is your favorite? 
Colombia for its variety. They offer crops that can range anywhere from super fruity to sweet, creamy and chocolaty and they harvest year round. 
What do your days away from the shop look like? 
I spend most of my time doing pencil sketches or oil painting while enjoying music. Before I became interested in coffee, I was taking visual arts in university so I still like to practice it. 
Tell me about Vision For Coffee. 
Vision for Coffee is a new foundation that Patrick has started combining his passion for coffee with his background as an eye specialist where he's working to improve lives of coffee farmers by bringing education and awareness to vision impairments so that early action can be taken. 
---