Homeground Coffee Roasters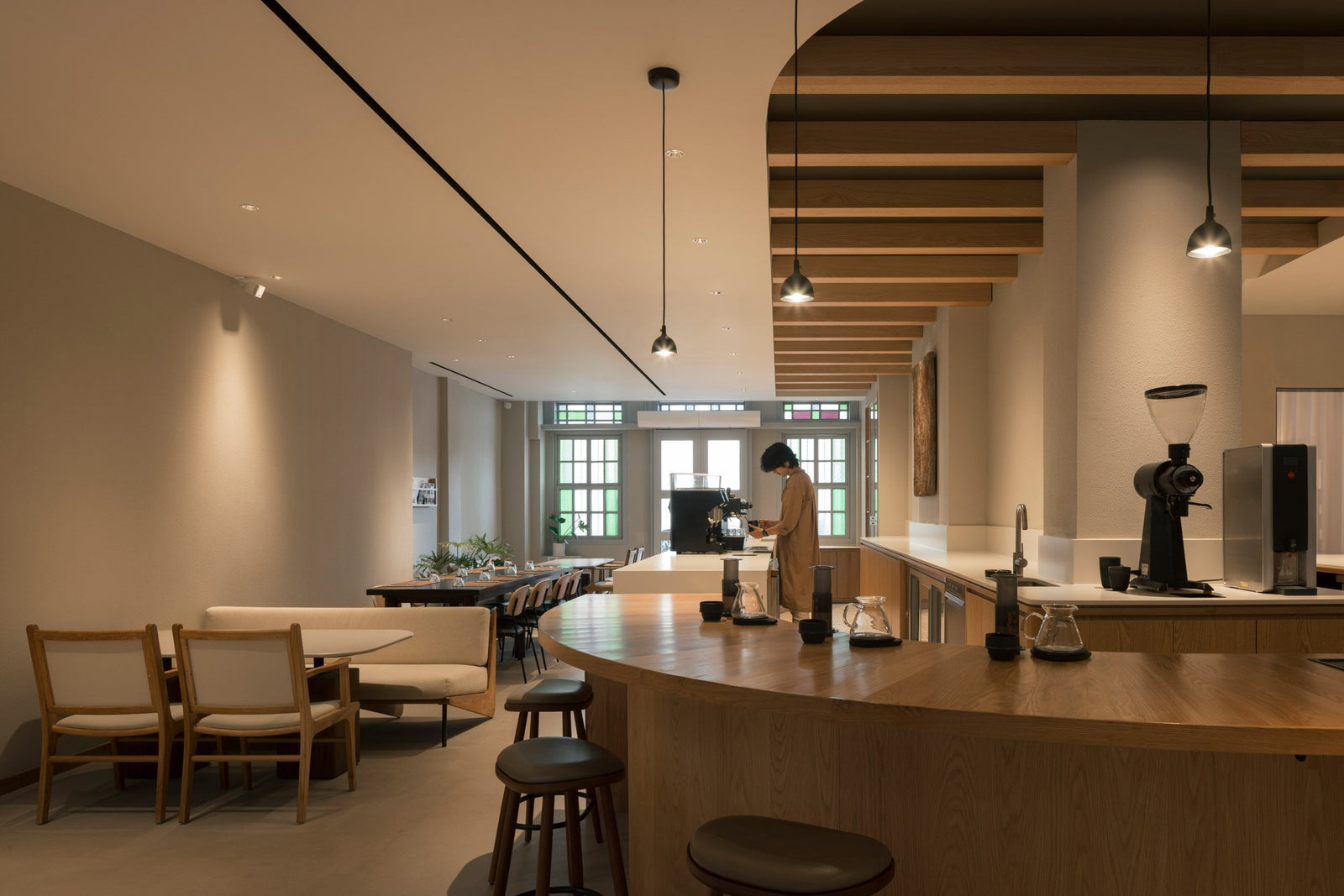 Elysia Tan
Co-founder of Homeground Coffee Roasters
I love making coffee every day. Everyday. It frightens me to imagine a day not making coffee. That fear tells me that I can do this for a very long time. Coffee makes my work extremely enjoyable because even the simplest cup involves so much effort, skill and technique involved. The draw to coffee me for me is this; the more I study, the more I discover uncertainties or questions, and there are so many different aspects of coffee yet to be improved. I feel that is this makes a life in coffee a long, exciting and meaningful journey. I believe we have to challenge ourselves every day to make breakthroughs. 
I got my start as a full-time barista at a cafe and never thought my first job would be in the food and beverage industry. However, it's the people that I get to meet from different corners of the world that drew me to the industry. 
Coffee in Singapore is as vivid as many other cities in the world. Many coffee professionals are always continually working hard and updating themselves with the latest findings and research. We are all working hard in many ways to convince people to drink coffee. Like Homeground, we love to doc ross collaboration with other food industry such as chocolate, beer and ice cream. 
How long have you been in the coffee industry?   
5 - 6 years 
What is the meaning behind Homeground Coffee?   
It started off with a vision of creating a playground for all home brewers. Our focus was always on home brewers and getting more people to brew at home. We create and curate products for home brewers by lowering the barrier of entry to home brewing. We want to get more people to drink and enjoy coffee so the industry can be sustainable. 
What roaster are you using?   
Bella EVO 4kg   
What's your favourite way of brewing coffee?   
When someone does the brewing for me. I enjoy the experience when one brewed for me. I do not have to think about the parameters or how should I brew it. All I have to do is sit back and enjoy sipping on my coffee. 
What is your pour over recipe?   
On a EK43 grinder, I use grind setting between 5 - 5.7. On a Hario v60-01, I like to use 12g of coffee to 180g of water - 90°c for Nyeri and 87°c for Tres Dragonees. Total brew time should be between 2:15 - 2:30. 
What's your favourite region for coffee? 
I do not fancy any particular region/farm/country. I enjoy pleasant coffee of all sorts. I like it when the coffee gives me a full retronasal and orthonasal experience. I love to smell and taste things. I have had too many "best" coffees to name them all down. 
How do you spend your time outside of Homeground? 
I love to do aerial yoga. I love food. I love bread.   
"If I didn't work in the coffee industry, I would want to be a _______________." 
Chef 
---