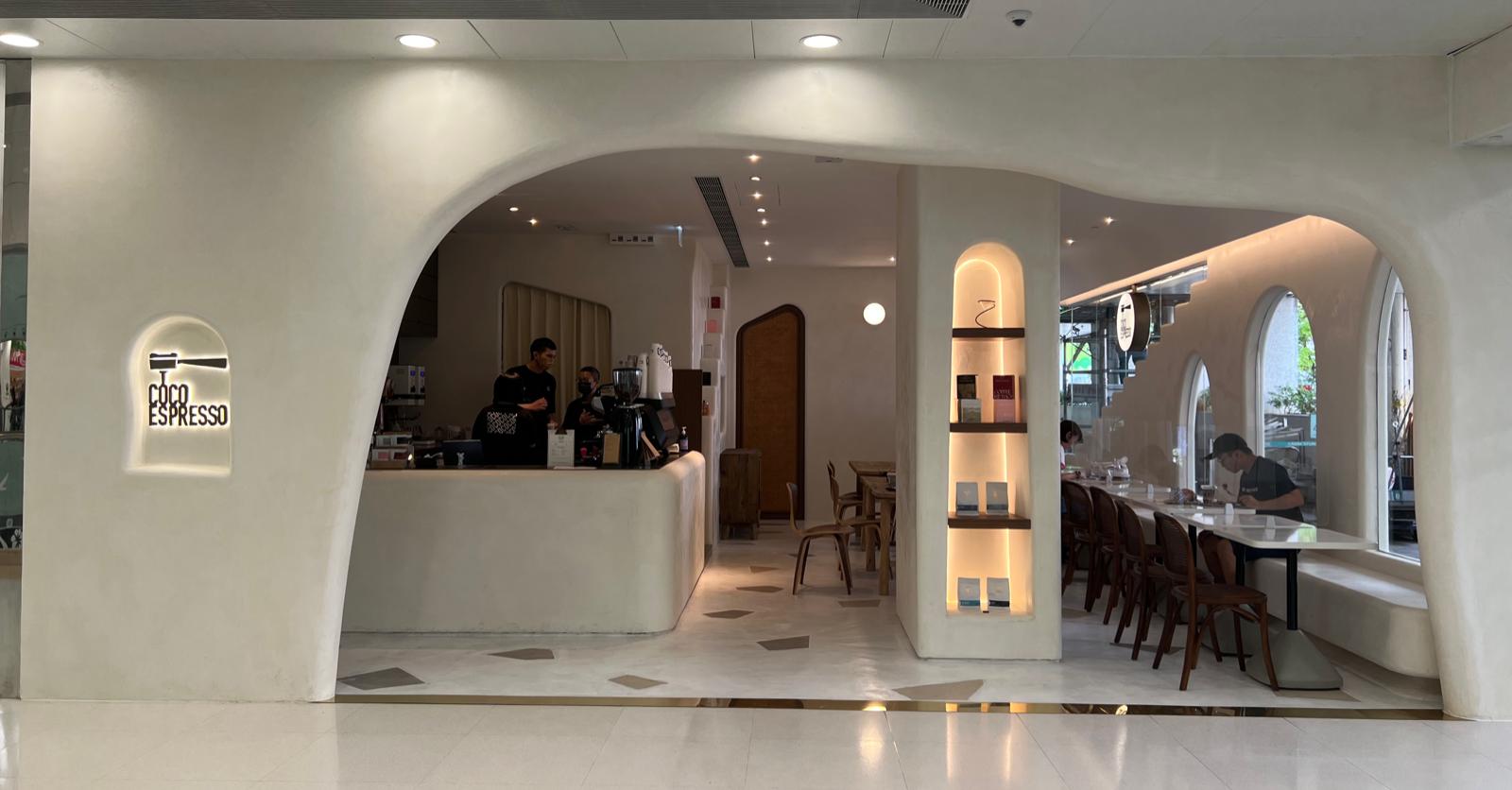 Johnson Ko
Founder of Coco Espresso
It was almost a decade ago when Johnson made the move to leave the comforts and stability of a job at MTR to chase his growing passion for coffee. It didn't always start at the artisanal level though. His first exposure to coffee, like many locals in Hong Kong, was to the milk infused coffee found at Hong Kong cafés. Then, when Starbucks entered the Hong Kong market, he got a taste of what westerners were having. "I thought Starbucks was what good coffee was all about and even then, it was a luxury that I'd only spoil myself with once in a while cause I didn't have much money back then", said Johnson. It wasn't until his uncle who owned a coffee shop in North Sydney made him an Australian-Italian coffee that he was taken back by what truly amazing coffee can taste like.  
"I believe people should always be exploring and making breakthroughs at different stages in life; pursuing your passion so that your occupation doesn't just earn you money, but also satisfies your needs" said Johnson. From that moment, he left his day job and moved to Sydney to train as an apprentice under his uncle at the coffee shop, learning the intricacies that go into each cup. Hundreds of flat whites and pourovers later, he returned to Hong Kong to start the first Coco Espresso in Sheung Wan – a small and cozy shop that carried the same friendly environment of an Aussie style coffee shop. "Customers became more like old friends. We'd see them everyday, and share with each other the things happening in our lives. At the heart of it, this was what I felt like a coffee shop should be like".  
Now with shops in Sheung Wan, Central, and Wanchai, their fourth location (Coco Espresso 701) in Kwai Hing brings a different concept to the table around education. The airy open industrial location offers a space where workshops and events like the upcoming Aeropress Championships can be held. This has also become the facility where Johnson roasts his coffee throughout the day and the open environment gives patrons a chance to watch and learn about the process. That being said, he doesn't see himself as just a teacher but also a student. "Coffee is something to be collectively improved. That's why we travel to different parts of the world to learn from other professionals in order to improve our own skills and knowledge. This learning can never stop if we want to reach a world class level".  
How do you brew your morning cup?
Manual brew with either a pour over or Aeropress. 
What are you roasting with? 
A Fuji Royal drum roaster. 
How does the Hong Kong coffee scene compare with other countries around the world? 
The coffee culture in Hong Kong is not world class – not yet at least but you can feel how quickly it's growing. We've still got a ways to go until we're at par with countries like America and Australia but we're getting there. There is a group of world class baristas right here in Hong Kong who are really pushing the scene forward. 
What intrigues you the most about coffee? 
It is a medium that opens infinite possibilities to the rest of the world and has the potential to bring people from all walks of life together. 
Which region's coffee do you prefer? 
Ethiopia, love the densely sweet berry notes that most carry. 
If you could be doing anything (not coffee related), what would it be? 
Definitely something that allows me to travel the world. 
How do you spend your time away from the cafe? 
You'll find me either mountain biking or out taking photos. 
What's your favorite suburb in Hong Kong? 
It's not a suburb but there's nothing quite like getting away from the city and spending a day at Sai Kung Country Park. 
---